Get Ready for July with a #2 Weekend!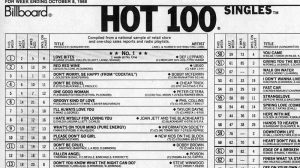 It's always fun to know the number 1 song for a particular week or year… but what about the runners-up?
Join Hitoldies on the weekend of June 27-28 as we present a NUMBER 2 weekend! All those songs that climbed the charts… but missed that top spot! So many artists… so little time! Join all of our HitOldies jocks as they gleefully play all the runner-ups from 5 decades of the greatest music ever recorded!
Remember, all the live action and this special #2 weekend is all on our primary stream on the HitOldies 1 player! Try us out now and CRANK IT UP!
---