Celebrate Independence Day with the Top 40 of All-Time, 1960-1999!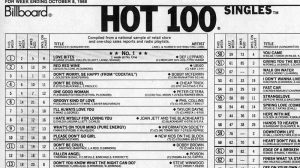 July 4th falls on a Saturday this year and the HitOldies jox are pumped to count down the biggest Top 40 hits ever recorded.  The golden age of Top 40 radio is considered to be 1965-1985 but we expand on that a bit and we're able to throw in the big hit songs from the 90s!
Tune in at 7am to Daniel Coulombe as we celebrate the only way our station can!  With the greatest hits of all time!
---