Programming, Shows, Top 40 Timeline Weeknights
Announcing Top 40 Timeline Nights with Big Daddy!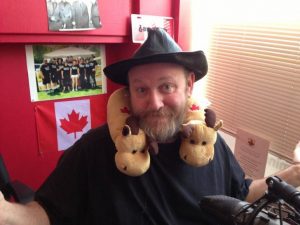 HitOldies is launching a brand-new night show. Every weeknight beginning Monday, September 28, Russ Horton, aka "Big Daddy" will take you on a journey through the pages of facebook funnies, his "Good News Page" and the stories behind the artists and the songs. Its a new take on the Greatest Hits of Five Decades here on HitOldies!
Russ Horton hails from the Toronto, Ontario area. Much of his material is from Canada, but you'll hear plenty of things from around the world! Big Daddy will be heard starting next week in the USA, Canada and the United Kingdom. Coming soon, a full list of where and when you can hear his programs.
Horton already is heard on HitOldies every weekend with his normal two-hour Top 40 Timeline program. He also anchors Air Radio News 6-9am weekday mornings during the Steve Garren Morning Show most mornings.
Check out Russ Horton's show pages:
The Funnies Page
https://www.facebook.com/groups/687659921328860
The Good News Page
https://www.facebook.com/The-GOOD-News-PAGE-911109875702269
---