Kenny Tosh, Personalities, Programming
Kenny Tosh Joins HitOldies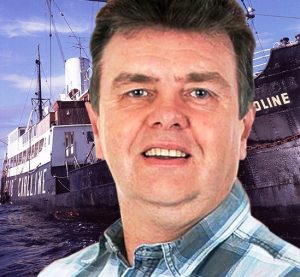 Kenny Tosh is our newest HitOldies Personality. He hails from Belfast, Northern Ireland and comes to us after a successful run on United DJs in the U.K.
Kenny was always interested in music from a very early age.
His Dad played with The Dave Glover band, one of the top Irish showbands in the 1960's, so music was always around his home.
On his 7th birthday, Kenny was given the present of his first pocket transistor radio, at that time, the offshore radio stations were in full swing, so for hours he became hooked on Radio Caroline North and Radio Scotland. The pirate DJ's got him hooked on all the great sounds of the 60's. His ambition to be on the radio took hold of him .
He began as a Club DJ in the early 70's, before getting a slot on hospital radio where he learnt the ropes very quickly. He got his first offer of a job in radio in 1977 with a weekend show before being asked to take over the mid-morning show. Kenny: "I've worked my way up and down the dial over the last 40 years and loved every minute.
Kenny's musical tastes vary from Bowie to The Beatles and Abba to ZZ Top!
Listen for Kenny Tosh each Sunday at 4pm Eastern, or +5 UTC, right here on HitOldies!
---