It's a Star Spangled Weekend!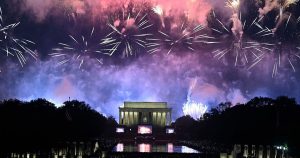 Let HitOldies be YOUR soundtrack! All weekend long, HitOldies is playing BIG hit songs to make you feel good, with an emphasis on songs that mention America, Independence, Liberty and patriotism! That doesn't mean we're playing Kate Smith… but few things are out of bounds this weekend! You might hear Lee Greenwood, the Charlie Daniels Band, Darryl Worley or even Toby Keith, along with more mainstream artists!
Turn us on and fire up the grill! Celebrate America's Independence all weekend long with HITOLDIES!
---