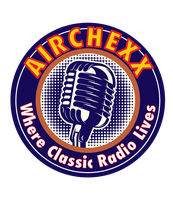 This is a combined fundraiser. We need to raise money to support the expenses of Airchexx.com and HitOldies.net. I provide a totally free service to our internet community. Please help us remain on the web. We have the largest online repository of radio airchecks on the web and it is still growing – and totally free.
Our expenses run in the range of $500 a month when you add in the cost of hosting, royalties, electricity for running 24/7 and miscellaneous software tools we use every day. This is paid for from your Owner/PD's personal family funds, and it just cannot continue like this. HitOldies and Airchexx need to be self-supporting, which means, you who love our content, we are asking for your VITAL support!
If everyone reading this just gave a little, we could pay the expenses for over a year. Please do your part.
TO DONATE, CLICK THIS LINK:  https://www.facebook.com/donate/421008959737771/10158156579440064/