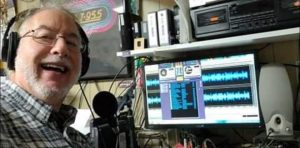 Tuesday, Wednesday and Thursday here on HitOldies, Magic Matt Craig takes the reigns from Steve Garren after the morning show and plays all those BIG hits you remember from the 70s, 80s and 90s! It's a midday full of fun, birthdays, today in history and the weather for Southern New England, done the way radio used to sound!
We have all the fun and all that great music from a library of over 10,000 songs! Matt also hosts "New York's Best Rock" every weekend and pulls from one of the largest music libraries on the web!
Don't miss Magic Matt,  10am to 2pm Weekdays right here on HitOldies!