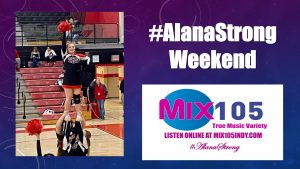 Alana was diagnosed in late July/ early August of 2012 with ALL. After test results came back it showed that she had the Philadelphina Chromosome as well.
HitOldies is joining with Mix105Indy.com in lifting up Alana in prayer as she battles this crippling disease. Alana is 18 years old and attends Taylor High School in Kokomo, Indiana. She was first diagnosed with Lukemia as a small child. She beat the illness in elementary school but now it has returned and she is suffering from it once again.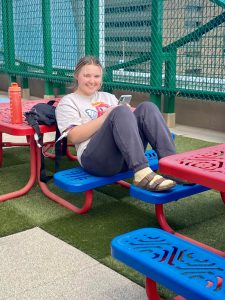 A Facebook has been created in support of Alana. The person who created the group writes:
I created this group for those who know Alana to post positive thoughts & messages to share with her family & friends. You are also more than welcome to post memories of fun times you have had. I know there will be many more happy memories with her. I know there are a few fundraisers in the works for her so you may share those as well here. No negativity will be tolerated. I don't anticipate any but I'm just stating up front that it is NOT allowed.
Also if you don't personally know Alana or her family but want to join so that you can support her in her fight, please feel free to join! The more prayers, the better.
What Cancer Cannot Do
It cannot cripple love.
It cannot shatter hope.
It cannot corrode faith.
It cannot eat away peace.
It cannot destroy confidence.
It cannot kill friendship.
It cannot shut out memories.
It cannot quench the spirit.
It cannot silence courage.
It cannot reduce eternal life.
You can show your support for this young woman by joining the group at this link: (13) Prayers For Alana | Facebook
---