Audio Players:
Please. Click only ONCE on the player to make it work. If there are any issues, please send an email to hitoldies2020@gmail.com right away so I can investigate.
Click BELOW for HitOldies 1 = WNBC Time Machine 24/7 through Monday at 8pm
Click BELOW for HitOldies 2 – Normal HitOldies Schedule, including CJMQ Simulcast and Syndicated shows "That Thing with Rich Appel", & more.
PROGRAMMING NOTE:
The WNBC Time Machine is also heard on Stereo 1230 and 103.1 FM WBLQ Westerly RI From Sunday 11pm to Monday 8pm. Thank you to Christopher Dipaola for carrying our programming this weekend!
Check them out online at https://www.wblq.net.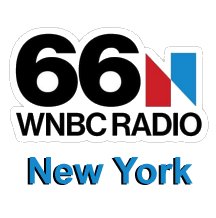 The WNBC TIME MACHINE is well underway! Thank you to ALL who have joined us in remembering this great radio station.
IMPORTANT NOTES ABOUT LISTENING
As seems to happen at random every time we host a big event, something goes foul on the website which affects listening. This time around, all the stream players on the site duplicated themselves and decided to start playing all at once upon someone logging on to hitoldies.net. How does that even happen? Well, it's fixed now. I've also changed the website to a streamlined one-page spot catered to listeners.
In it's final two years, WNBC Radio aired a retro-oldies format simply called, "The Time Machine". First aired in the overnight hours in the Summer of 1987, by 1988 the Time Machine was extended to also include weekends.
But what was the Time Machine? If you listen to the old airchecks (of which there are plenty!), you'll instantly note the similarity between the Time Machine format and that of the former "MusicRadio 77 WABC" from the 1960s.
The Time Machine was conceived by John Hayes and Dale Parsons. Dale developed the format himself. In fact, Dale says that the idea for the Time Machine was born in 1975 while he was on the air at 1310 WGH Norfolk VA. He described how the Time Machine idea came about:
"The PD, Jim Stewart, put together the "Thing of the Past Weekend" (at WGH). We dug out all of the old jingles and promos and played the hits from the 1950s and 1960s, as well as recollections from some of the old personalities. We were pretty much left on our own for the weekend.

What I did on the air sounds awfully similar to what I put together for the "Time Machine" about 13 years later at WNBC"
As to the jingles heard on the Time Machine, they were done by CPMG and KenR. Jon Wolfert at JAM had his hands tied up with legaL matters and WNBC couldn't get the original PAMS cuts from JAM.
What followed was over 100 different PAMS-era jingle cuts that were similar to what had been used on the air at the old WABC, but re-sung for WNBC. Add in some reverb and a music format centered in the 1960s and early 1970s and the retro format was complete.
It was so good, some think it sounded BETTER than originally done at WABC.
Dale has so many stories to share. Come back to HitOldies often as we'll add a new feature called "WNBC Stories". An exclusive here on HitOldies where we honor the legacy of WNBC!
The WNBC Time Machine lineup as heard in 1987 and 1988 included:
Dan Taylor
The Real Bob James
Jim Collins
Big Jay Sorensen
Dale Parsons
Jack Scott
Larry Scott
And even more who joined for a short period of time. Hearing these guys in the old airchecks is a real treat. But imagine being able to hear an all-new version of the WNBC Time Machine with all the format elements, jingles, sweepers and all that great music, in stereo with all that processing and reverb! That's exactly what we're doing all Labor Day weekend!
From Friday morning until 6pm Labor Day Monday, HitOldies will present the 66 WNBC Time Machine! An all-new presentation, as we bring back the old WNBC one more time! Here's the list of who you'll hear this weekend:
** = Schedule Change
Friday 9/3
6-8 WNBC Retrospective Narrated by Dale Parsons
8-12 Steve Garren
12-2 Dick Ervasti Memorial Show from March 2021
2-4 Bob Gilmore
4-6 Robby Bridges
6-8 Dale Parsons
8-12 Steve West
Saturday 9/4
12-6 The Best of the 66 WNBC Time Machine – Airchecks from 1987-88
6-9 Kenny Tosh
9-12 Willie Bee
12-3 Bob Gilmore
3-5 Magic Matt
5-9 Auston Douglas
9-11 Rockin' Richie Norris **
11-12 Magic Matt Craig **

Sunday 9/5
12-1 Magic Matt Craig (continued) **
1-6 The Best of the 66 WNBC Time Machine – Airchecks from 1987-88
6-9 Steve Garren
9-12 Mark James
12-3 Brett Provo
3-6 Richie Norris
6-8 Magic Matt
8-10 Paul DiMarco
10-12 The Best of the 66 WNBC Time Machine – Airchecks from 1987-88
Monday 9/6
12-6 The Best of the 66 WNBC Time Machine – Airchecks from 1987-88
6-10 Steve Garren
10-12 Steve West
12-2 Dick Ervasti Memorial Show from March 2021
2-4 Auston Douglas
4-6 Brett Provo
6-8 Dale Parsons
6am – 6pm We will feature World/National and NYC news and sports from the WNBC News Room at the top of each hour. Weather from Fox 5 NYC Meteorologist Nick Gregory.