Hitoldies Personalities
Deejays, Jocks, Presenters… no matter what you call them, these are the people behind the microphones at HitOldies!
DANIEL COULOMBE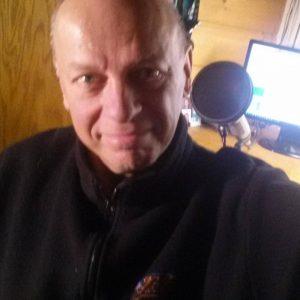 Born in french Canada, Daniel Coulombe is a child of 60's and 70's media. Heavily influenced by the three networks of the time and those powerful nightime radio signals beamed in from the U.S. Powerhouses such as WRKO Boston, WPTR Albany, WKBW Buffalo and WABC and WNBC in New York.
'WCFL Chicago, the VOICE OF LABOR even beamed into my small transistor radio every night' CKGM in Montreal was a great rocker in the 70's and my memories of Lockwood, Burns, MaisOui Denis and Shannon are crystal clear…'
Daniel worked during nearly 30 years for top-40 stations.
'Man… some serious dues were paid in the early days when jocking in exotic northern Ontario radio markets like Wawa and Midland'

Gotta love the oldies; 'The Web is a fabulous medium for bringing back the sounds of a great era and I'm proud to be part of the HitOldies team'
Daniel Coulombe can be heard Saturday 7-Noon and Sunday 9am-2pm Eastern on HitOldies and 88.9 CJMQ-FM

STEVE GARREN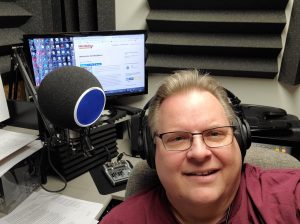 Steve Garren began in radio in the late 70s, jumping from 2 and 1/2 years at his high school 10 watt radio station, KDXL-FM, to major market radio at the tender age of 18 with his first pro gig, the summer after high school, (1979), at 50,000 watt WLOL FM in Minneapolis. Steve spent 4 years in college radio at WMMR at the University of Minnesota as an on-air personality, production director, and The sales manager of the college station, while working on his Bachelors degree, before resuming his professional career at stations including: "solid gold 1280" WWTC-AM, "20 years of great ones" KJJO-FM, KRSI-AM, and "We Talk Less and play more favorites, at Today's Country K102" KEEY-FM.
This variety of formats has sculpted versatility in Steve's well rounded career in major market radio.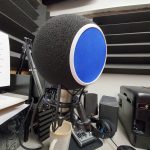 Over the years Steve has done everything from Roller rink DJ, to party DJ, to Planetarium show narration, to voice overs and radio and TV commercials.
Steve's take on most of the recent radio formats in today's marketplace is that they have become robotic and lack any real personality in most cases.
Back in the 70s and early 80s, (Steve's stomping grounds)…, personality radio still existed. A love of a good time and turning up the studio speakers really loud to enjoy the music has driven Steve throughout his broadcast career. Having fun on the radio and offering up an upbeat slightly different… lighter take, make Steve a personality that is sure to make your listening experience a cut or two above the ho hum formulaic din that has overtaken too many radio formats. "Lets have fun and do this thing" is pretty much the attitude you can expect when Steve is spinning the tunes and looking to brighten your day.
TODAY – Steve Garren's Morning Blend airs 6-9am right here on HitOldies.  He is also the current midday host at Total Hits on 106.1 KCLI-HD3 Minneapolis.
Richie Norris
Richie began with us here at HitOldies around the time of our first WNBC Time Machine Weekend in 2021.  Richie is from the Albany, NY area. and while he's worked in different formats, such as Country at 107.7 WGNA-FM, he loves the Classic Hits!
If you loved radio in the 80s, when Top 40 jocks were as exciting as the music they played, you're in luck.  Richie was born to do classic Top 40, such as what we play here.   His high-energy Afternoon drive show will keep you going till quittin' time, then get you through the evening traffic!  2-6pm Eastern weekdays right here on HitOldies!
Brett Provo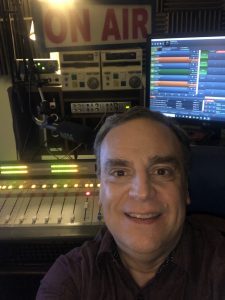 Brett has a long history in radio, going back to the days when DeeJays jockied disks! Having worked at great New England radio stations across Massachusetts including 103.3 WODS Boston during it's Classic Hits format, Brett is the current and longtime host of Afternoon Drive on 94.7 WMAS Springfield, Mass., where he is also the Music Director.  Brett is our longtime imaging voice – you know, the voice you hear between the songs on those sweepers.   Apparently, sleep isn't something Brett gets much of!
Besides his duties at WMAS, Brett still occasionally finds time to do something for us on the weekends.   The next time we do the WNBC Time Machine, on Memorial Day 2024, you'll definitely hear Brett!
Steve West
Steve West has been in radio a long time.  1980, while still in high school, as a matter of fact..
Steve comes is originally from Orange, Massachusetts.  His first professional gig was at little WCAT, a 1,000 watt candle that went off the air when the sun went down.  Weekends, at first, then eventually taking the morning drive show after graduating from Mahar Regional High School.  A partial list of stations Steve has had the chance to play on includes WFMP/WXLO Worcester Ma., KOUL "Cool 103.7" Corpus Christi, WOGY "Froggy 94", WGKX "Kix 106" and WMC-FM 100 Memphis.
Steve West is the founder of the nation's largest online Classic Radio museum, airchexx.com – a place where you can hear radio the way it used to sound with original recordings of the stations you grew up with!  He hosts his own Airchexx YouTube Channel with a growing number of radio videos from the archives of Airchexx.com.  He is also the night voice at Canada's Oldies Station, "fm108.ca" in Toronto, Ontario!  He is currently the Program Director of Total Hits heard on 106.1 HD3 Minneapolis (https://totalhitsfm.com), is heard on WGAM (900/1250 AM / 99.9/103.5 FM) Nashua/Manchester NH Saturday nights at 7pm with a version of the "Time Machine", and on 105.9 WMEX-LP Rochester NH with the Sunday morning "Time Machine" – this version is all music from the 1950s through the pre-Beatles 1960s.  6 to 10am, then again in regular 60s/70s/80s format Sunday nights 8pm to midnight.
Steve is the Owner and CEO of HitOldies, where he also programs the music and updates this website!   Listen for Steve West weekdays 10am – 2pm!

Isaac Shane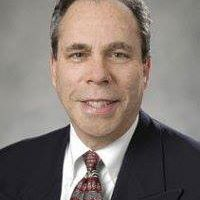 Like Daniel Coulombe and Ted Silver (Below), Isaac is originally from the Eastern Townships area of Quebec. For our visitors not familiar with the area, it's the Sherbrooke area and surrounding small towns down to the Canada/U.S. Border at Stanstead PQ/Derby Line VT. Its from this area that Isaac, Ted and Daniel worked together at this little AM station that had a monster daytime signal and played all the hits – 900 CKTS! Today, Isaac Shane is a senior life insurance executive residing in San Diego, California. Winters are no problem, so Isaac keeps in touch with the frigid Townships and the whole world right here on HitOldies every weekend. Listen Sundays 2-4pm Eastern, and whenever the bug hits Isaac to go live!  Isaac is also heard every weekend on 88.9 CJMQ-FM
Ted Silver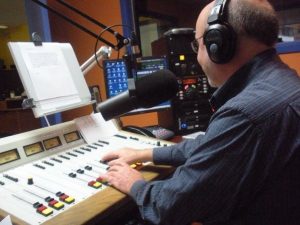 Ted Silver is the 'senior' member of the HitOldies staff. Currently programming 98.5 CJWL-FM Ottawa "Jewel-FM", Ted has been programming and on air since Marconi was in diapers. In fact, Nikoli Tesla sent the world's first email, via horse-and-buggy to Ted way back in 1888 asking him what format might best fit on the first spark-gap rig! Seriously, Ted Silver has been on many great Canadian Radio Stations, including 900 CKTS Sherbrooke and 88.9 CJMQ Sherbrooke and has been with us at HitOldies since our humble beginnings at the end of 2009. Listen for Ted every Saturday evening 8-10pm Eastern and on 88.9 CJMQ-FM

Bob Gilmore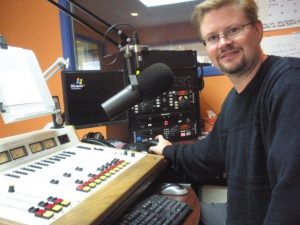 Bob Gilmore has also been with HitOldies pretty much from the beginning. Residing in beautiful Connecticut, Bob does a show called "Retro Playlist" which he still produces for special occasions. Bob is a professional engineer and has built several radio stations from the ground up. In fact, Bob Gilmore built the studios you see on ESPN!
Bob Gilmore hosts and roasts some of North America's most celebrated broadcasters every few years at the end of the Summer. The "Tri-Annual Radio BBQ" is the highlight of the year for all of us. The last time he hosted it, he built a custom studio, installed a restored "Stereo Statesman" audio board (he did the restoration on that, too!), and broadcast the event on WRMI Shortwave along with the "Totally 70s Radio Network".
Auston Douglas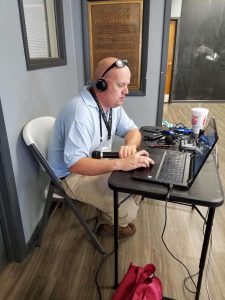 Auston has been with HitOldies since separating from the Army in 2012. He resides in Indiana with his wife and triplet sons.  Auston also serves as our backup engineer helping to keep the station up and running.