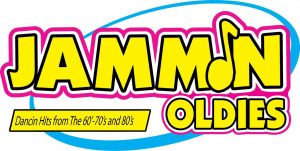 HitOldies is now Streaming Jammin Oldies From The greatest City in the World!!! Jammin Oldies!
Sunday- 9:00 pm – 12 Midnight, it's the Internet's Hottest mix.
"LIVE"-The Real Mark James from the station once known as NY's Jammin 105, you get a great mix of tempo-driven Motown, Classic R&B hits, dance music! From the soulful 60's of Motown to the hot 70's sound of Philadelphia, to the hottest jammin' hits of the 80's and 90's—every song you'll hear was a Billboard Top 10 hit. It's the music Baby Boomers grew up with!
Artists You'll Hear on the REAL Mark James' Jammin' Oldies include:
Madonna
The Gap Band
The Dazz Band
Earth, Wind & Fire
Sister Sledge
Prince
Sly & The Family Stone
The Isley Brothers
The O'Jays
Tower Of Power
The Average White Band
Candi Staton
Tavares
Minnie Ripperton
… and MORE!
Less repetition and more variety of your Dancin' HitOldies favorites right here every Sunday night 9 to Midnight!