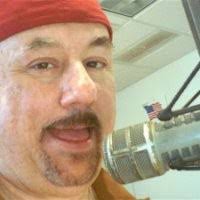 This is the Mike Raub Memorial HitOldies Official home on the web! Our former leader passed away in April, 2019. We will always remember Mike as a wonderful friend, mentor and he will always be the inspiration for what we do here at HitOldies!
What is HitOldies? This is a legendary internet station started in 2010 as an outgrowth of our individual weekend shows on 88.9 CJMQ in Sherbrook, Quebec, Canada. We all felt a brotherhood working together as members of the broadcast industry at great radio stations, collectively, at stations such as 900 CKTS Sherbrooke, 94.7 WMAS Springfield Mass, 99.7 WMC-FM Memphis TN, stations in Waterbury CT, Montreal and San Diego. We have over 100 years of collective broadcasting experience and we love the oldies as much as you do!
COMING SOON:
Our personality lineup
Jock Bios
Polls
FUN!
Listen to HitOldies now! Just click the player below and enjoy!